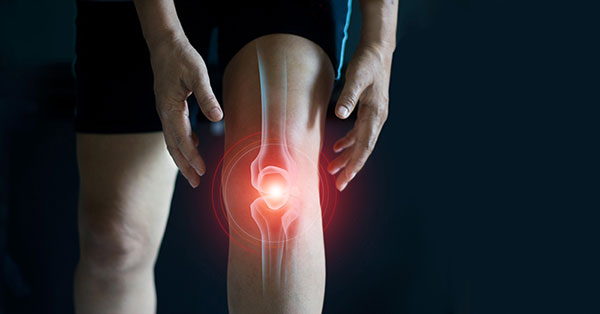 Knee replacement surgery is generally recommended for severe osteoarthritis of the knee. It is usually performed as an elective surgery, which means you decide when to undergo the procedure after consulting your doctor or orthopaedic surgeon. Most people prefer to try all other treatment options before undergoing major surgery such as total knee joint replacement. Here are 3 things to try before knee replacement surgery:
Platelet Rich Plasma Therapy: This is a form of regenerative medicine that uses the healing properties of platelets obtained from your own blood to stimulate the re-growth of injured tissues such as ligaments, tendons, cartilage and other damaged structures within the knee. During the procedure, a small amount of blood is drawn from your arm and processed in a centrifuge machine to obtain the platelet-rich plasma (PRP). The PRP is then injected into the knee to boost the natural healing process. The procedure is a fairly simple one and can be completed within an hour.
Stem Cell Therapy: Stem cells have the unique ability to transform into other types of cells such as bone cells, tendon cells, ligament cells, etc. When injected into an injured knee they can cause regeneration of damaged tissue structures. At the Advanced Joint Replacement Center of South Oregon, we use stem cells derived from umbilical cord and amniotic fluid products because they are the best source of growth factors and stem cells.
Clinical Strength CBD: This is a highly effective and fast-acting form of CBD that can produce a marked improvement in symptoms like knee pain and swelling within a very short period of time. Results of several research studies show that CBD can be an effective and safe treatment of chronic pain in the knee due to arthritis. In certain patients, depending on their activity level, clinical strength CBD may be able to delay or even avoid the knee for knee replacement surgery.
For more information on these innovative and advanced treatments as well as other options for your knee pain, please call the Advanced Joint Replacement Center of South Oregon at 541-622-8900.
Dr. Yaser A. Metwally is board-certified by both the American Board of Orthopedic Surgery and the Royal College of Surgeons of Canada. He received his fellowship of Reconstructive Surgery from the Mayo Clinic in Rochester, Minnesota and specializes in hip and knee replacement surgery.