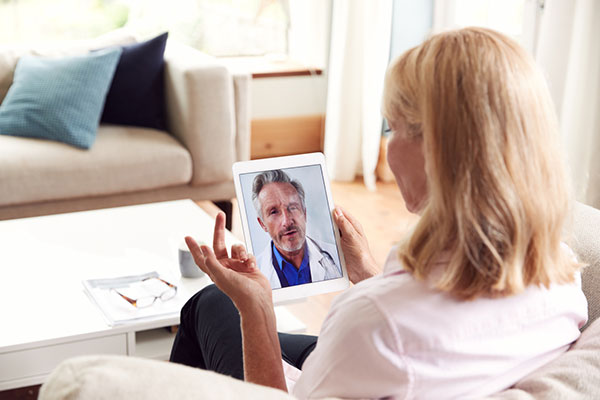 Telemedicine has been pushed to the forefront of healthcare in the age of the coronavirus pandemic. It involves providing care for patients over the internet using videoconferencing tools. With a smartphone, tablet, laptop, or desktop you can have a virtual visit with your doctor or orthopedic physician. Here are 7 benefits of telemedicine for orthopedic patients:
Easy Access to Care: Patients suffering from arthritis or other degenerative joint conditions with mobility issues or those with problems arranging for transportation may find it more convenient and comfortable to access care through telemedicine.
Second Opinions: Patients can easily seek advice and treatment recommendations from orthopedic experts using telemedicine when considering major orthopaedic surgery.
Affordable: The US government has made telemedicine accessible to the 62 million beneficiaries under Medicare and most major insurances will cover telemedicine visits the same as regular office visits.
Review of Imaging Studies: Your orthopedic surgeon can review imaging studies such as X-rays or MRI scans online to accurately diagnose your condition and offer a suitable treatment recommendation.
Follow up visits: In many cases, after surgery, post-surgical follow-up visits can be done via teleconference to monitor your progress and recovery.
Reduced Risk of Infections: Patients don't have to worry about being infected with the coronavirus when seeking orthopedic care as they don't have to step outside their house for the telemedicine visit.
Saves Time: Patients living in distant locations may save many hours of travel time needed to see an orthopedic specialist.
For more information on how you can benefit from our telemedicine service or to schedule a telemedicine appointment, please call us at (541) 622-8900.
Dr. Yaser A. Metwally is board-certified by both the American Board of Orthopedic Surgery and the Royal College of Surgeons of Canada. He received his fellowship of Reconstructive Surgery from the Mayo Clinic in Rochester, Minnesota and specializes in hip and knee replacement surgery.