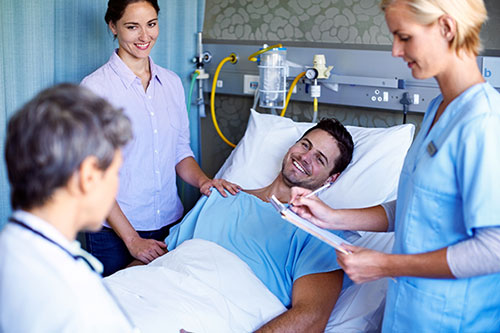 Outpatient surgery has become increasingly popular over the last decade due to advances in minimally invasive surgical techniques, anesthesia methods, and better pain management protocols. Here are some of the advantages of having surgery in an outpatient surgery center:
Faster Recovery: Most patients tend to actively participate in their recovery when they are out of the hospital as they are motivated to get back to their routine activities of daily living at home.
Reduced Stress: Patients are likely to experience less stress when they are in the familiar and comfortable home setting.
Lowered Costs: Outpatient surgery is less expensive as there are no hospital room charges or other related hospital charges.
Less Risk of Acquired Infections: As patients are discharged a few hours after surgery, they spend very little time in the medical center and are at a minimal risk of acquired infections.
Specialized Service: Outpatient surgery centers tend to offer specialized service such as joint replacement. You can be assured that you are receiving high level specialized care.
Predictable Scheduling: In a large hospital setting, emergency operations will be given priority over elective or routine procedures and there could be unexpected delays which is not the case with outpatient surgery centers.
Patient-Centric Care: Outpatient service centers can offer individualized care to patients. You can expect one-on-one attention from the medical team and support staff in a warm and supportive environment.
Dr. Metwally performs outpatient surgery at the Grants Pass Surgery Center which has been accredited by the Joint Commission, the main certifying agency for healthcare organizations in the United States. Patients can expect to receive safe and effective care of the highest quality and value.
For all appointments and inquiries, please call (541) 622-8900 or click here to request an appointment online.
Dr. Yaser A. Metwally is board-certified by both the American Board of Orthopedic Surgery and the Royal College of Surgeons of Canada. He received his fellowship of Reconstructive Surgery from the Mayo Clinic in Rochester, Minnesota and specializes in hip and knee replacement surgery