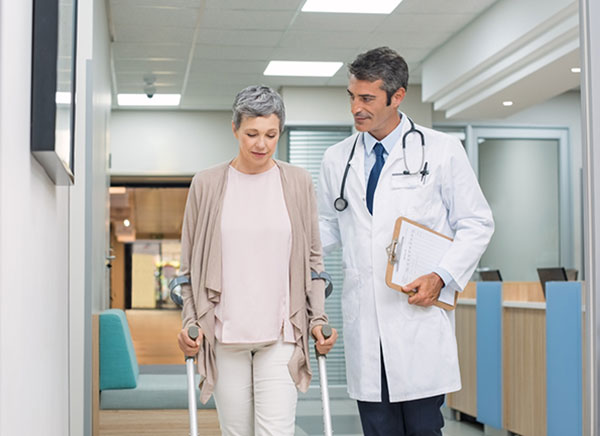 With a success rate of 98% in reducing pain and improving quality of life, hip replacement surgeries are among the most successful operations in Medicine. After undergoing hip replacement, most patients wish they could have had the surgery sooner. Here are some things you can do to ensure a positive outcome when preparing for hip replacement surgery:
Minimize Risk of Infection
The chance of infection with hip replacement is 0.5%, which means about 1 out 200 patients might get an infection. If you are a diabetic, ensuring your blood sugar level is optimized is very important. Female patients are recommended to not shave their legs with a razor from 5 days before the procedure and until 2 weeks after the surgery. Small nicks caused by the razor can increase the bacterial load on the skin. Lastly, all patients should use a Hibiclens shower the night before and the day after surgery.
Strengthen Your Hip Muscles
Staying as active as possible and performing any exercises recommended by your doctor or physical therapist will help get your muscles well prepared to support your new hip joint. This is important because your hip muscles may be weak as a result of having arthritis and will tend to weaken quickly after the surgery as well.
Prepare Your Home Before the Surgery
You may need to rearrange your furniture so there is enough space to move around with a walker or assistive device. Remove any loose rugs or wires on the ground that could be a tripping hazard, and keep routinely used household items in easy-to-access places. You should also ask a friend or family member to drive you back home and be available to help you as needed after the surgery.
Dr. Yaser A. Metwally is board-certified by both the American Board of Orthopedic Surgery and the Royal College of Surgeons of Canada. He received his fellowship of Reconstructive Surgery from the Mayo Clinic in Rochester, Minnesota and specializes in hip and knee replacement surgery.