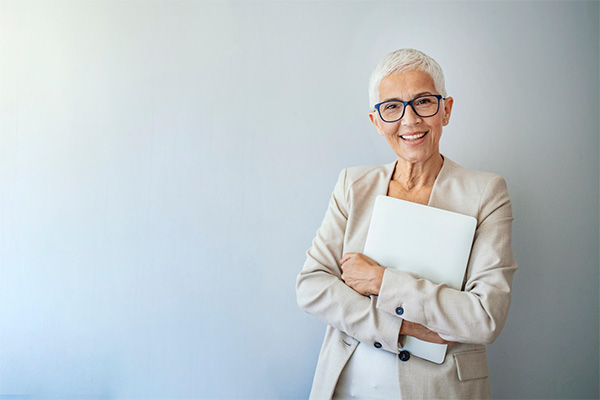 According to the American Academy of Orthopaedic Surgeons, total knee replacement is one of the most successful surgeries in all of medicine. In fact, over 600,000 knee replacements are performed every year in the U.S.
Typically knee replacement is an elective surgery, meaning you as the patient determine whether to have surgery or not. Deciding to have surgery requires careful consideration and open dialogue with your doctor.
Some good questions to ask as you begin to explore knee replacement include:
Is knee replacement the best option for treatment at this time?

The goal of orthopedic care is to relieve knee pain for a return to an active lifestyle. Non-surgical options, like these three options, may be able to accomplish your desired results. We want to make sure you are aware of all available treatments.

Is there anything I can do before surgery to ensure a successful outcome?

Successful surgical outcomes start long before you arrive at the hospital for surgery. In the weeks leading up to your appointment, eating a balanced, nutrient rich diet will help boost your immune system and prepare your body for surgery. Exercises or some physical therapy to strengthen the muscles around your joint may be recommended.

What should I expect from surgery?

There are several types of knee replacement surgeries. Some knee replacements can be done on an outpatient basis. Depending on your unique circumstances, we can recommend which procedure will be best for you to achieve your goals. The type of procedure recommended will help guide your expectations for surgery.

What do I need to know about recovery?

Depending on your procedure, you may want to prepare your home or have a caregiver present after surgery. In our blog about what to expect after knee replacement, you can find helps and details about reasonable expectations for your recovery and how soon you can return to normal activities.

How long can I expect this joint replacement to last?

Joint replacements don't last forever, but more than 90% of knee implants will last at least 15 years. Some will last much longer. Ask about ways to extend the life of your joint such as maintaining a healthy weight and low-impact activities and exercise that will be beneficial for your new knee.
Educated patients have better outcomes. The decision to have knee replacement surgery should be made after careful consideration and open dialogue between you, your family, and your doctor. Most importantly, we are there to walk with you through this process, so never hesitate to ask any questions that you may have. Together, we can plan for success.
Dr. Yaser A. Metwally is board-certified by both the American Board of Orthopedic Surgery and the Royal College of Surgeons of Canada. He received his fellowship of Reconstructive Surgery from the Mayo Clinic in Rochester, Minnesota and specializes in hip and knee replacement surgery.