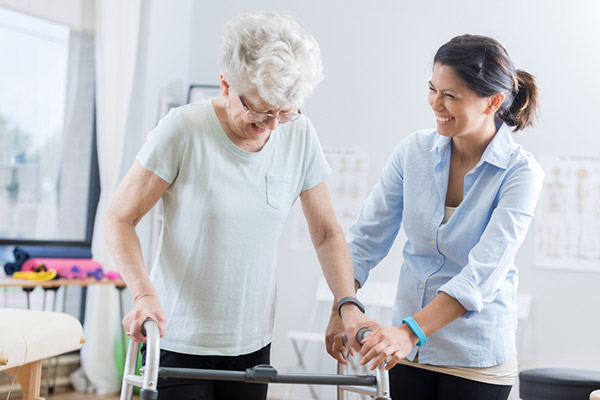 Most people are hesitant to undergo joint replacement surgery because they can't afford to be laid up in bed for a few weeks after surgery. The good news is, with rapid recovery joint replacement you can be discharged on the very same day as the procedure or after an overnight stay. Find out if you are a candidate.
Many advances in anesthesia techniques and the use of minimally invasive surgery have made it possible for a large number of patients to receive rapid recovery joint replacement surgery.
To be a candidate for rapid recovery joint replacement you should be otherwise healthy, active and motivated to fully participate in your recovery. Your age is not so much a determining factor. Depending on your condition, you may be recommended pre-operative physical therapy and after the procedure you will have to pass discharge criteria before you can be discharged home.
Generally, candidates for outpatient joint replacement can expect to recover and return to routine activities of daily living a lot faster.
If you suffer from end-stage arthritis or joint pain and conservative treatments do not seem to be alleviating your symptoms, check with your doctor or an orthopedic specialist to find out if rapid recovery joint replacement may be the right option for you.
Dr. Yaser A. Metwally is board-certified by both the American Board of Orthopedic Surgery and the Royal College of Surgeons of Canada. He received his fellowship of Reconstructive Surgery from the Mayo Clinic in Rochester, Minnesota and specializes in hip and knee replacement surgery.