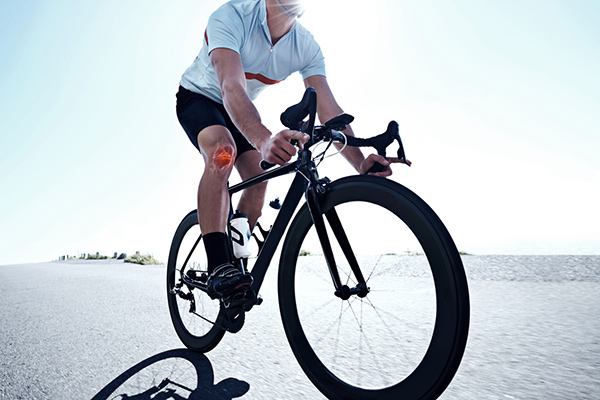 Knee replacement surgery is one of the most highly successful joint replacement surgeries. Millions of Americans have had their knees replaced, and more than 90% have seen dramatic improvement in pain, mobility, and quality of life. Here's what to expect after a total knee replacement.
Depending on your condition and the type of surgery you undergo, you may be discharged after an overnight stay or after 2-3 days. To be discharged, you should be able to ambulate with the help of assistive devices, pain should be well controlled, you should be able to perform physical therapy exercises by yourself and understand the knee restrictions provided by your surgeon.
At discharge, you will be provided with detailed postsurgical instructions to aid your recovery.
Warning signs to look out for:
Persistent chills and fever higher than 101 degrees
A sudden increase of pain, swelling, and redness at the surgical site
Excessive drainage at the surgical site
Sudden pain or swelling in the leg or calf
If you experience any of the above signs and symptoms, contact your surgeon as soon as possible.
Preparing Your Home
To prevent injury while you recover, you should remove tripping hazards such as loose rugs or wires, get a sturdy chair with a raised seat and armrests, get a raised toilet seat frame with armrests, put often-used items in easily accessible places, and use assistive devices to perform activities of daily living easily.
What to Expect
During the first few days following the procedure, you can expect to have mild swelling around the knee. This can be controlled by application of ice 3-4 times a day for 20 minutes and elevation of the leg whenever possible. You may need pain medications for a few weeks after the surgery , but make sure you take them only as instructed by your surgeon. Managing your pain to reach your goals with Physical Therapy is also very important.
You can expect to start driving again only after you have been completely weaned off pain medications. If you have a sedentary job, you can return to work within 2 weeks. It may require 6-8 weeks before returning to jobs that require a lot of walking, standing, and weightbearing on the knee. High-impact activities such as jogging, soccer, and tennis may have to be substituted with low-impact activities such as walking, biking, and swimming.
Generally, you will be able to return to most activities of daily living after a knee replacement once cleared by your doctor. You will notice that you are able to perform them with a lot less pain.
If knee pain is preventing you from activities that bring you joy and conservative treatments are not relieving your symptoms, visit the Advanced Joint Replacement Center of South Oregon for an evaluation and treatment recommendation.
Dr. Yaser A. Metwally is board-certified by both the American Board of Orthopedic Surgery and the Royal College of Surgeons of Canada. He received his fellowship of Reconstructive Surgery from the Mayo Clinic in Rochester, Minnesota and specializes in hip and knee replacement surgery.